In this post, we will be providing the Google Camera (Gcam apk) for Samsung Exynos powered smartphone.
Google camera aka Gcam apk is the default camera app of the Google Pixel series of smartphones. If you love to take photos on your smartphone then you would have heard of Gcam or have even used it on some of your devices.
Due to the immense popularity and amazing features of the Google camera, individual developers have modified it and today Gcam mods are available for almost all Android devices.
However, most Samsung smartphone users are not able to easily find or use Google camera on their smartphones. It's because Samsung in most regions ships its smartphones powered by its own custom Exynos processor.
Smartphones with Exynos processor are less developer-friendly when compared to the phones powered by the Snapdragon processor. That's why people with a Samsung smartphone struggle to install a working Gcam on their smartphone.
Well, as it is said that every problem has a solution, so this one to have a solution. There is Gcam mod know as ZGCAM for Samsung Exynos powered smartphones. ZGCAM is specially made for Samsung smartphones powered by Exynos processor. Most of the Samsung smartphones either mid-range or flagship are compatible to install ZGCAM. You can download the ZGCAM apk on your Samsung smartphone from the link we have provided below.
---
Google Camera for Samsung Exynos devices: Download ZCAM for Samsung Exynos smartphones
Samsung's smartphones come with great cameras, especially the company's flagship devices. Features like mode, Slow-Motion, Panorama mode, better hybrid zooming capability are all housed inside the Samsung camera app. Samsung does offer some exclusive camera features like up to 8K video recording, up to 100x hybrid zoom, etc. Well, when it comes to colour accuracy, dynamic range- the Google Camera app stands out in most cases.
Google camera uses machine learning and other advanced software algorithms to capture images with better colour accuracy, better dynamic range, exposure level, etc. The best part of the Google camera is that it works with minimal camera hardware.
The interface of Google camera is pretty simple and clean, It features lots of advanced settings, Google Lens integration, Night Sight mode, Portrait mode with focus slider, Slow-Motion, HDR+, HDR+ Enhanced, Playground (AR Stickers), Lens Blur, PhotoSphere, RAW image option, improved video stabilization, etc.
Other renowned features of Google Camera are Portrait mode and night mode. These features were first introduced by Google camera with the first Pixel smartphone launch back in 2016.
The first pixel phone when launched in 2016, it was as able to beat all the industry-leading camera smartphones. For example, iPhone 7 Plus at the time was housed with a secondary camera to take portrait shots but Pixel using its only primary camera was able to take better portrait shots than Apple's iPhone 7 plus, all thanks to the Google camera app.
Well, Gcam mods for Snapdragon-powered smartphone are easily available on the internet. But, it's difficult to find a working Gcam port for Samsung Exynos devices.
Thanks to the developer ZORAN, who created the ZCAM apk especially for Samsung smartphones.
ZGCam is compatible with the following models:
Galaxy Note 20 series
Galaxy S20 series
Galaxy Note 10 series
Galaxy S10 series
Galaxy S9 series
Galaxy Note 9
Galaxy S8 series
Galaxy Note 8
ZGCAM Download Link for Samsung Exynos Phones :
---
---
Well, do you know who developed this amazing Google camera app? – Marv Levoy is the man behind the legendary Pixel cam for Google Pixel devices. His passion and dedication for computational photography allowed the tech giant Google to turn the Pixel smartphones into one of the well-regarded camera phones in the market.
The latest version of the Google camera app is Gcam 8.7, its previous version was Gcam 8.2 and  Gcam 8.1 and the upcoming version might be Google Camera 9.0.
---
Useful Links: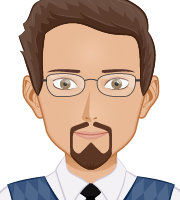 An electrical engineer by education and a blogger by profession. Loves to be surrounded by new technology, software and gadgets.