This post has been updated, check out the updated content below!
---
Google Camera has been on the top of the charts in the list of best camera app and image processing software. The first version of Google Camera was released back in 2016, installed in the first generation of Google Pixel devices. And little did we know, the default camera app would be the most incredible camera app of all time.
The California software giant launched Google Camera as an exclusive app for Pixel devices, and never planned it for other Android devices, even the flagship ones. This shows, how much Google is serious about its discovery.
Google Camera, popularly known as Gcam, smartly integrates the best of software with the available camera hardware. And this let the first-gen Pixel capture better portrait mode photos, even better than that of iPhone's. And the masterstroke was the Night Sight mode, which let the Pixel device capture details, sharpness, color more than that of a general camera app in low light conditions.
All kudos to the thousands of lines of code written by the talented Google Camera team. The powerful machine learning system of the Goggle Camera lets it enhance the image like no other camera app in the world.
Google Camera 8.3 –
Well, it's 2021. And all smart photography enthusiasts have their eyes set on what Google has in its bag this time. Umm, no, we are not talking about the new flagship device range, we are just interested in the new version of Google Camera. Like always, Google will be rolling out a new version of Google Camera equipped with more features and an improved user interface.
The new version of Google Camera may roll out either with the new Google Pixel device or as an app update. Moreover, the new version could be Gcam 8.3, not Gcam 9.0. Either way, we will be getting a ton of new features and may be refreshed design and user interface.
The current version of Google Camera which is running in the latest Google Pixel device is Google Camera 8.2. Well, it received a lot of patch updates too. The latest app update bumps the app version to 8.2.204, which brings a major new feature and improvements to the existing features.
In the previous Gcam version, Google brought a new feature that allowed users to switch between the normal photo mode to video mode just by holding the camera shutter button for a few milliseconds.
Google Camera version 8.2.204 advanced this particular feature. This allowed users to shoot videos hands-free after quick-switching from photo to video mode. Well, if you are interested to know about this feature, visit the link below to read more about it.
READ NOW: Google Camera 8.2.204 Features
---
Google Camera 8.3 release date –
As we just mentioned, we are not sure for now if Google will release the new version as Gcam 8.3 or Game 9.0, and if the new version will be available as an app update or will launch with the new Pixel device first.
If it is supposed to roll out with the new Pixel device, it can be said that Google Camera 8.3 release date is between September – October 2021. We would love to talk about the new features of Gcam 8.3, but unfortunately, we do not have any related details about the features of the new version of Goggle. But, stay tuned, we will be updating this post.
---
Google Camera 8.3 with Android 12 Beta 3
While Google is still cooking its new Android 12 OS, developers and users can try their hands on the beta version of the build. FYI, Android 12 Beta 3 has gone live a few days ago and it also brings the all-new Gcam 8.3 version.
If you are interested, you can try out the new Google Camera 8.3 version on your Google Pixel device. And fret not, if you are not a Pixel owner, we will also mention a MOD version of the new Gcam 8.3.252 right here.
So, without further delay lets us talk about the essentials.
---
Google Camera 8.3 APK Download
As mentioned above, the new Google Camera 8.3 download link that we are going to mention here has been ported from the new beta build of Android 12 OS. And the new Google Camera will be known as Pixel 6 Pro Camera App, which also confirms the arrival of the next flagship from the house of Google Pixel.
You can find the download link for Google Camera 8.3.252 APK below. But, the app will only run on the eligible device, that is, Google Pixel devices. If you are looking for a modded version of the new Gcam 8.3. You can check out the next part of this post.
The new Gcam 8.3 brings some new features like support for a wide-angle lens, triple-rear camera setup, and enhancement to the existing feature like the HDR mode, Night mode, and Astrophotography mode.
Well, we would like to shout out to the folks at XDA Developers to extract the apk file for the new Google Camera 8.3. We have included the download link below (118.2 MB), make sure to check it out. And do let us know your experience with the new app.
Google Camera 8.3.252 | DOWNLOAD NOW
---
GCam 8.3 MOD APK
We understand you would be really excited for trying out the Gcam 8.3 on your device, but we are afraid, the modded version is still in development. The entire fraternity has their eye on the developers out there. These developers are the real heroes, who port the features from the original Gcam apk to a mod apk.
Look for this space for updates, we will be including the link for the mod apk here whenever possible.
GCam 8.3 MOD APK | DOWNLOAD NOW
Heya! You can try downloading the older gcam version on your device. Links mentioned below –
---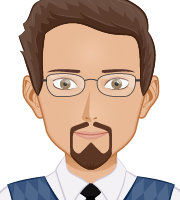 An electrical engineer by education and a blogger by profession. Loves to be surrounded by new technology, software and gadgets.