Google has recently rolled a new update of the default Camera app of the Pixel series of smartphones. The latest version of the Google camera is 8.2.4 apk.
The Google Camera 8.2.4 brings a much-awaited update called the Time Lapse for Astrophotography Mode. So, do you also want to download the latest version of the Google camera? If that's the case, you have landed on the right page.
In this post, we have provided the download links of the latest Google Camera 8.2.4. However, before we provide the download links, let's have a quick look at the features of the Gcam 8.2.4 apk.
Google Camera 8.2.400 comes with Astrophotography time-lapse features, however, after your Google camera, you will have to do the following setting in order to turn it on.
After updating to Google Camera 8.2.400, got to the Settings > Advanced. Here you can find the option "Enable time-lapse for astrophotography." With this option enabled, clips will be created automatically.
Export photo and time-lapse. Uses more storage space
After taking an astrophotography shot, opening the preview gallery in the bottom-right corner first shows the still image. Swiping right will play the video, with Google warning how these will take up more storage on your phone.
Note: This feature will require a Pixel 4, 4a, 4a 5G, or 5.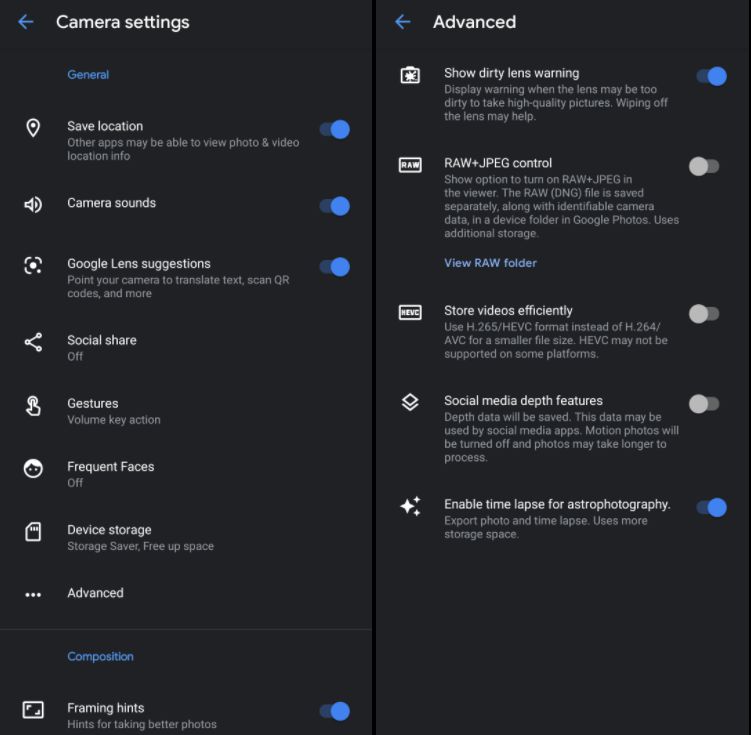 Features of Google Camera 8.2.4 Apk:
Added Color Transform to fix saturation on devices with dull colors
Brings all the fixes necessary for the first start
Added an option to disable tracking focus
Brings OPModes to fix EIS
Added buttons in the drop-down menu to enable/disable AWB
Disabled Sabre on unsupported sensors
Added an option to disable motion photos
Added an option to choose between Pixel 2, Pixel 3, IMX586, and IMX686 AWB
Improved colors on Mi Note 10
Added an option to disable Synthetic Fill Flash
Added an option to disable auto night sight on portrait and photo
Download Google Camera 8.2.4 APK
Below you can find the download links for the Google camera 8.2.4 apk extracted directly from the Google Pixel 5. This new version of the Google camera app will work on all Pixel devices listed below;
Support Pixel devices:
pixel 5 (XL)
Pixel 4 (XL)
Pixel 3 (XL)
Pixel 2 (XL)
Pixel 1 (XL)3.
Gcam 8.2 has two versions, v8.2.3, and v8.2.4. Both the version have almost the same features. However, as per different sources, Gcam 8.2.4 is compatible with the Pixel 5 and Pixel 4 series. Whereas, the Gcam 8.2.3 is compatible with older pixel smartphones.
Download Gcam 8.2.400 apk
APK Download
If the Google camera update is not available for your Pixel device, or you have a different Android device, then you can side load the gcam 8.2.4 apk from the download links provided below.
Download Gcam 8.2.3
Below is the download link of the standalone Google Camera 8.2.3 for older Pixel devices. It does not come as split APKs format, instead, just APK. Install it directly onto your device.
---
Well, Google Camera 8.2.4 doesn't bring major changes, but it definitely adds a few new features. However, we will be waiting for the release of the Google Pixel 5 series and probably with the new Google Camera app 9.0. Following the history, Google should release the Pixel 5 series in October 2021 or more precisely on October 15. To know more about Google Camera 9.0, you can visit our dedicated article about Google Camera 9.0 release date.
Pixel camera or Google camera was officially launched for only pixel smartphones and even today officially it available only Pixel series of phones. However, thanks to the individual developers like Nikita, Arnova, and more, who modified it and made gcam mods available for all Android smartphones.
The latest version of the Google camera app is Gcam 8.2, its previous version was Gcam 8.1 and the upcoming version might be Google Camera 8.3 or Google Camera 9.0.
---
Older Gcam Links:
Other Useful Links: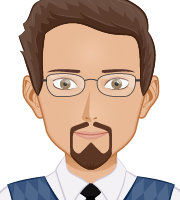 An electrical engineer by education and a blogger by profession. Loves to be surrounded by new technology, software and gadgets.