Do you want to download the latest UltraCVM Mod v8- the modified Gcam apk of the Google Camera 8.1?
If that's the case, you are at the right place. In this post, we have provided the latest download links of the UltraCVM Mod version 8 which is based on the Arnova Gcam 8.1 apk.
Pixel camera or Google camera is the default camera app of the Pixel series of smartphone. It was developed by a team led by Marc Levoy at Google. As you may, Officially, the Google camera is only available for the Pixel series of smartphone.
But thanks to the developers like Arnova, Nikita, BSG, Urnyx, Cstark, Parrot, who work hard to develop the mod Gcam apks all Android smartphones.
The latest version of the Google camera app is Gcam 8.2, its previous version was Gcam 8.1 and the upcoming version might be Google Camera 8.3 or Google Camera 9.0.
Gcam 8.1 mod comes with features like HDR+, Night Sight, Astrophotography mode, Portrait mode, etc. to your Android device. The UltraCVM Mod v8, by developer UltraM8, is based on the newer Google Camera 8.1.101 APK, so it all houses all these features.
Apart from these features, the CVM gcam mod comes with some unique features like Lib Patcher, Tone Curve, Gamma Curve, Exposure Compression, HAL Mode, AUX Lenses. As per the developer, the mod focuses on image quality, stability, and support for several camera sensors (or smartphones).
What is Gcam Ultra CVM Mod?
Like the Gcam apk, UltraCVM is also a modified version of the Google Camera app, the default camera of the Pixel series of smartphones.
UltraCVM v8 is the modified version of the latest Google Caemra 8.1 app. It is based on Arnova's Gcam 8.1 Apk.
It aims to improve photo quality for high-end Android smartphones.
It supports all major camera sensors such as IMX586, S5KHMX, IMX686, IMX582, S5KGM1, S5KGW1, IMX363.
---
Gcam Ultra CVM Mod v8 features:
Custom config based on pixel5 & 6
Fully optimized for both average & sum binning
Turned on some unreleased pixel6 features
Forced high-quality processing for Denise, AWB & edge detection
Forced high precision shaders
Fully uncompressed processing for DNG & JPEG
Extended processing buffers (might be unnecessary, experimental)
Attempted to reverse proprietary pixel keys to fall back to Qualcomm ones (experimental)
Increased number of frames per payload stack, up to 50 (used in a high-quality number of frames with dropdown buttons)
Added QC bracketing to support Shasta algorithm
Added several custom noise models (thx savitar, sixarmedpriest & mevlut)
Added OEM Noise Model switch to RamPatcher for those who don't have custom noise models in the "Noise Model Config" section
Fully custom ULIB:
Removed pixel models noise tuning
Uncompressed dng processing
Decreased downscale during calculations
Removed embedded pixel DCP for DNG (thx Savitar)
Patched to support bigger bayers for normal & sabre upscale processing
Redid sabre shader
Attempt to null underexposure mechanism
---
Download latest Gcam 8.1 Ultra CVM Mod v8 APK
Below are the links to download the latest Google Camera UltraCam (UltraCVM) mod Gcam apk version 8.1.101.476920218.
Note: As UltraCVM is based on Arnova's Gcam 8.1 apk, so it will work best on devices with Android 1o or later.
However, you can also install it on your device with Snapdragon processor with Android 9.
Download Gcam UltraCVM V8 for links provided below
---
---
Gcam Ultra CVM Mod has been tested working on:
OnePlus 8 and 8 Pro
OnePlus 7 and 7 Pro
OnePlus 7T and 7T Pro
Pocophone F1
Poco F2 Pro (K30 Pro)
Poco X2 (K30)
Redmi Note 8
Redmi Note 7 and 7 Pro
Mi 9T and Mi 9T Pro (Redmi K20 and K20 Pro)
Samsung Galaxy S10e
Redmik20,
Redmi k20pro
Poco x3
Poco f2 pro
Poco x2
Zenfone 6 & 7
Galaxy S10 and Galaxy S10+;
Galaxy Note 10 e Note 10+.
Galaxy S20, S20+, and S20 Ultra
Galaxy S8 and S8 Plus
Galaxy S9 and S9+
Galaxy Note 9
LG V20, LG V30
LG G8, G7, G6
Moto X4
Moto G7 Series
Moto G6 Series
OnePlus 7
OnePlus 7t
OnePlus 7 pro
OnePlus 7t pro
OnePlus 8
OnePlus 8 pro
Oppo find x2 pro
Oppo Reno 10 x zoom
---
Download other Gcam Apk Versions: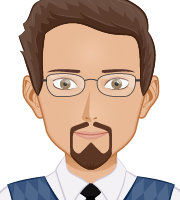 An electrical engineer by education and a blogger by profession. Loves to be surrounded by new technology, software and gadgets.