When you ask Android Photography Enthusiasts about their preferred choice of app, it would always turn out to be GCam. Google established its name in the  Android photography Industry through this camera app. It is not surprising many have come looking for the Google Camera by Nikita.
Google Camera or GCam in short was Google's mind-boggling software which competed against hardware-based cameras of other smartphones. This was the first time this idea was implemented, and that too with a huge success. In this article, I will guide you through what GCam is and how to get yourself the right version.
History of the Google Camera
One thing that Google saved especially for its Google Pixel series phones was this innovative app. Back then it was not so great, but still miles ahead of its time considering it did not require the hardware for it. I remember trying to enthusiastically download and install the APKs from APKMirror. Running a 7.1.2 Nougat Version with SD 425, it was never able to bear anything more than version 4 of Google Camera. The camera app was laggy, used to crash at times, and had glitches in the midst of clicking pictures and videos. It was a trade-off between high-quality images and frustration-free life.
Do not get me wrong, Version 4 was still great. Portrait mode pictures, a 3d sphere of images was still a challenging and innovative concept for a 13-megapixel single-camera phone, but the later versions provided more. Better photography at night, crisper, and more awesome-looking images, etc were still a craving. The more Google introduced new features, the more it paid attention to only Pixel Phone's compatibility. A majority of unsupported phones were unable to run the APK.
Google Camera Modders and Nikita
Soon users started realizing the potential of Google's Camera app was huge and that if they worked on it, it could prove to be a boon for Smartphone photography. This is where the popular modders such as Arnova, BSG, and Nikita come in. They started picking up and modifying the existing Google Camera app, releasing it for various phones, tuned for it specially.
Soon GCam Hub was established, housing all kinds of modified Google Camera APKs by various modders, for various phones. It is like a mirror thread for the modified Google Camera app on the Celso Azevedo Website run by Celso. Chances are, you will find a working APK for your phone, no matter which one it is.
Nikita has been an avid modder of Google Camera and has published the modding since version 7.0. The specialty of the apps is that they are compatible with a very wide range of Smartphones, including ones that do not have a big name in the market. I have been using the version 7.4 app by Nikita for some time without major issues, even though my phone runs a MediaTek chipset, which is generally not compatible with a lot of complex apps.
Details about Ports of Google Camera by Nikita
Nikita's Modded Google Camera apps are based on Arnova's or Urnyx's. Most of the time you would notice the apps using Lib Patcher from their mods. Since the apps modifications started from v7.0, Astrophotography and trail lights were already present. Astronomy and trail light options, by the way, help in long exposure shots. This helps them in capturing minutely lit objects such as stars. Experienced Photographers often use it to capture Trails of light left by vehicles as well. They do this by extending the time period of Exposure Shots. Additionally, read about this astrophotography focused GCam mod here.
The later versions include more updates such as Sabre Super Res Zoom. This feature enables zooming in to the picture before clicking it. The resulting image has less pixelated and grainy parts than a picture that has been captured and then cropped equally. The Mod has another cool feature called Maximum Zoom level. This would help you bypass your normal zoom levels and zoom up to 100x.
Of course, it is important to mention the well-defined tones and color settings for each pic so that the app could process the clicked image into a beautiful picture. I feel the accuracy and the quality of blur have improved significantly as well. Sometimes certain features fail to work, for instance, my phone fails to record video on 1/8x slow motion. Other than that, most of the time the app is very great and smooth.
Before we proceed to the link section of this article, it is important to note keep a few things in mind. You will need to disable AWB completely as it only works for Pixel phones. If you have a non-pixel phone, taking pictures with AWB enabled in any way would crash your app. You also need to download the right config for your phone or edit it to suit your needs. Once you have the config, you can double-click on any empty space in the camera app. From there make a directory for the XML config file and then save the XML manually. Doing this should solve most of the problems. If you want high-quality images always go for HDR+ Enhanced. The images take some time to process, but it is worth it.
Links to Google Camera by Nikita
Here we are providing you with direct links to all of Nikita's modded app versions. Feel free to use the one most suitable for your phone.
NGCam_8.1.101-v1.1 (Nikita, 2021-05-06)
NGCam_8.1.101-v1.0 (Nikita, 2021-02-19)
NGCam_7.4.104-v2.0 (Nikita, 2020-12-06)
NGCam_7.4.104-v1.9 (Nikita, 2020-11-14)
NGCam_7.4.104-v1.8-fix (Nikita, 2020-10-19)
NGCam_7.4.104-v1.7 (Nikita, 2020-09-25)
NGCam_7.4.104-v1.6 (Nikita, 2020-09-13)
NGCam_7.4.104-v1.5 (Nikita, 2020-08-31)
NGCam_7.4.104-v1.4 (Nikita, 2020-08-14)
NGCam_7.4.104-v1.3 (Nikita, 2020-08-07)
NGCam_7.4.104-v1.2 (Nikita, 2020-07-24)
Nikita-v1.7_GCam_7.3.020_Urnyx05_mod (Nikita, 2020-06-12, 

oneplus 5/5t

)
Nikita-v1.6-fix_GCam_7.3.020_Urnyx05_mod (Nikita, 2020-05-27, 

oneplus 5/5t

)
Nikita-v1.5_GCam_7.3.018_Urnyx05_mod (Nikita, 2020-05-16, 

oneplus 5/5t

)
Nikita-v1.4_GCam_7.3.018_Urnyx05_mod (Nikita, 2020-05-04, 

oneplus 5/5t

)
Nikita-v1.3_GCam_7.3.018_Urnyx05_mod.apk (Nikita, 2020-04-22, 

oneplus 5/5t

)
Nikita-v1.2_GCam_7.3.018_Urnyx05_mod.apk (Nikita, 2020-04-17, 

oneplus 5/5t

)
Nikita-v1.1_GCam_7.3.018_Urnyx05_mod.apk (Nikita, 2020-04-11, 

oneplus 5/5t

)
Nikita_dmgc4.2-b1_port-fix.apk (Nikita, 2020-04-11, 

oneplus 5/5t

)
Nikita-v1.0_GCam_7.3.018_Urnyx05_mod.apk (Nikita, 2020-04-06, 

oneplus 5/5t)

Nikita-v1.0-Simplecam.apk (Nikita, 2020-03-29,

oneplus 5/5t

)
 Conclusion:
In this article, we discussed all the Google Camera mod, the creative people behind it, especially Nikita. We also discussed its benefits and provided you with directs links to all the versions. Hopefully, this article proved to be useful for you. Check out more Google Camera-related posts at this link!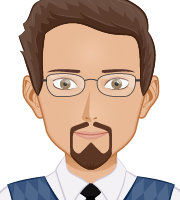 An electrical engineer by education and a blogger by profession. Loves to be surrounded by new technology, software and gadgets.