Marc Levoy, the big brain behind the Google Camera, left California giant last year in May. Levoy continued his journey with Adobe but left behind the legacy of the most incredible app made ever, which demanded hours of testing and thousands of coding lines.
Google released the Google Camera, also popularly known as Gcam these days, with the first generation of the Google Pixel device. Back in 2016, Google unveiled Pixel 1, which didn't gather much appreciation from tech lovers and critics all over the globe.
But, Google Camera, which rolled out as a default camera app in Pixel 1 attracted a ton of eyes. With Gcam, Google focused on getting the best out of camera hardware. Gcam kicked the competition out of the park, by just using a single sensor setup on the front and rear.
Google Camera is not available for all Android devices, for very obvious reasons, but the tech community has been using the modded version of the Google Camera which has been around since after the release of Pixel 1 in the market.
Well, these modded apks do not guarantee all the features of Google Camera on your device. Moreover, if you are not well aware, you will find it hard to even install and make them work on your Android device.
There could a lot of reasons why a Google Camera mod is not working on your device. Here, we will be mentioning all the possibilities of why a mod apk of Google Camera is not working on your device. So, let's dive into it.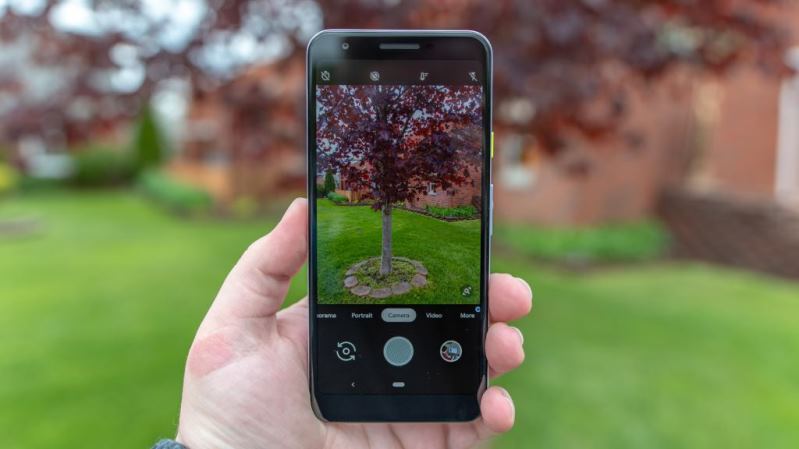 Why is Google camera not working
Well, Google keeps on updating its most powerful app from time to time. Some of the updates bring bug fixes and improvements to the existing features. Whereas, some of the major updates bring new features, new designs, new user interface, and a lot more.
The new updates are always compatible with the latest version of the Android OS. For instance, for Google Camera version 8.2 to work on your device, you need to have at least Android version 8 installed on your device.
So, if you are trying to install a modded apk on a device running Android OS version 7 or below, there are high chances that the modded version wouldn't work on your device. You will have to either use any other device or try installing the previous version of the Gcam mod apk on your device.
---
Google released the Google Camera in its first flagship device range – Pixel. The Pixel was powered by the flagship-grade Qualcomm Snapdragon 800 series. Moreover, the first series of modded versions of Gcam was made only to run on the Qualcomm Snapdragon processors. Moreover, the Qualcomm Snapdragon 600 & 800 series would run the mod version of the app correctly.
So, if you are trying to install the Gcam on a device that has a lower grade processor chipset, chances are the mod Google Camera wouldn't work on your device. Even if it's a Qualcomm Snapdragon processor, the 400 lineup isn't powerful enough to make Gcam work properly.
The earlier Google Camera mod apk wouldn't work with the processor build of any other brand. So, if you are using a device running on processors like Samsung's Exinox, Huawei's Kirin chipset, or any other than Qualcomm Snapdragon, you won't be able to run Google Camera.
NOTE: Latest Gcam mod apks don't need the device to run specifically on Qualcomm's processor. So, we will advise you to try running the Gcam on your device once.
---
If your device is satisfying the above-mentioned conditions, that is, it has the latest Android version as well as running on the Snapdragon Qualcomm processor. The next thing that you should look for the type of Camera2 API support.
We won't be going much in technical terms. But, you should know that Camera2 API is basically a certificate that lets you know that to what extent your smartph0ne maker allows a third-party app to use the camera hardware and its features.
You can easily check out if your device will ever support the modded Google Camera app using the Camera2 Probe app. The app is available for Android in Google PlayStore.
Download the app and the first thing you have to check after opening the app is the 'Hardware Support Level.'
– If the app shows 'Level_3' checked in the 'Hardware Support Level' section, this means you will be able to use almost every feature of the modded Google Camera app on your device.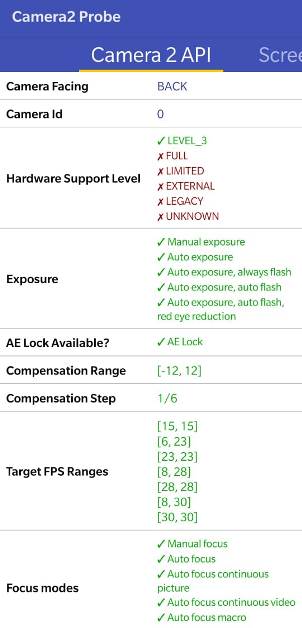 – If the app shows 'Limited' checked in the 'Hardware Support Level' section, this shows you will be able to use limited or no Gcam features on your device.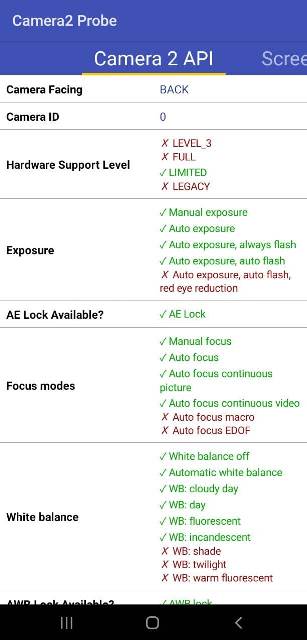 ---
Read Now: How to Enable Camera2 API on your smartphone
---
Well, if you are still worried, the possibility is you couldn't use the Gcam mod apk on your device. So, here we are going to mention one more parameter that you should check.
Your smartphone might have an incompatible processor architecture. If you are using an older device, having an x32 bit processor, you won't be able to use the Google Camera modded apk.
You can check if your smartphone has an x32 bit processor or x64 bit. Simply, download the CPU-Z app and go to the 'System' section. Find the Kernal Architecture row. Here 'aarch64' means it's a 64-bit processor. That means you can use Google Camera on it.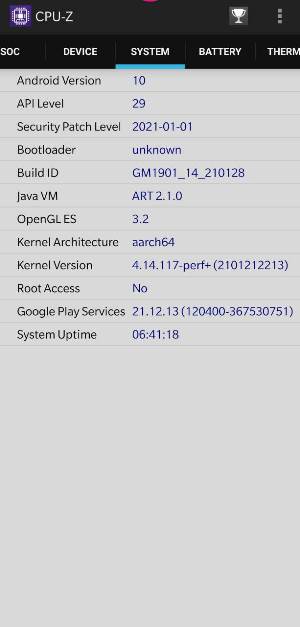 Well, you do not have to worry about much, as almost all smartphones launching these days have the x64 bit processor.
---
Well, if everything looks okay and you still cannot use the Google Camera app on your device, chances are you are not using a compatible modded Gcam app for your device.
It's really important to find an appropriate Gcam mod for your device. FYI, you cannot simply use any random mod apk available on the internet. It won't work, as things do not work like these. If a developer has created a mod Gcam apk for Oneplus 8, it won't work with a Samsung device and not even on the OnePlus 7T.
Well, exceptions are everywhere, any random mod Gcam may work on your device but you won't be able to get the best out of it. So, you will have to search the internet for the best available mod apk for your device.
Here, on our platform, we have created a list of the best Gcam APK available, you can try out various versions of Gcam here.
Mod Gcam by Popular Developers
---
Gcam FAQs –
Check out some of the frequently asked questions and our answers on the same.
Ques 1 – Why is Gcam not compatible with my phone?
Ans – As mentioned above, Incompatible Android Version, Incompatible Processor, No Camera2 API Support, Incompatible Processor Architecture, and Incompatible Mod APK are some of the reasons why your smartphone is not Gcam compatible.
---
Ques 2 – How do I force Google camera to close?
Ans – You can force Google Camera to close by using the same procedure you might have done to close any other app. If you are not having a good experience with the Gcam app, you can try using another Google Camera version after uninstalling the current app.
---
Ques 3 – Does GCam improve camera quality?
Ans – Google smartly uses a complex set of codes and artificial intelligence to enhance the output image quality. Even your device doesn't have high-end camera hardware, you can still capture really good photos.
---
Ques 4 – Can you install GCAM without root?
Ans – Yes, in most of the cases you do not have to root your smartphone and you can install it directly on your device. You can follow this link for the entire guide.
---
Ques 5 – Is Google Camera safe?
Ans – Yes, absolutely. If you are downloading the Gcam mod apk from a trusted source like ours, you do not have to worry about app safety or anything. Gcam is like any other third-party app that you have downloaded on your device.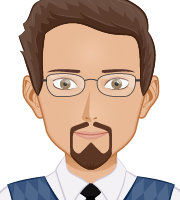 An electrical engineer by education and a blogger by profession. Loves to be surrounded by new technology, software and gadgets.