In March 2023, Google launched a security patch that addressed 46 vulnerabilities and bugs in Android OS and Pixel phones, along with the latest Pixel feature drop. The feature drop, exclusive to Pixel devices, included updates from Google such as the new Google Camera 8.8. For those interested, the latest Google Camera 8.8.224 APK can be downloaded from the Pixel March 2023 Feature Drop.
The upgraded Google Camera 8.8.224 now offers two new features. Firstly, it offers faster Night Sight photo capture, similar to the Pixel 7 Pro device. As a result, night photos can be captured much faster on older Pixel devices as well.
Additionally, the highly anticipated Magic Eraser feature is now available on all Pixel devices, with no additional cost required for Pixel phone users. Many devices are already seeing the Magic Eraser feature in Google Photos.
While the Pixel 7 series and Pixel 6 series devices are receiving the new March Feature Drop now, older devices such as Pixel 4a (5G), Pixel 5, and Pixel 5a (5G) will receive it later in June 2023.
However, for those who want access to the latest Google Camera features immediately, the latest GCAM 8.8 APK can be downloaded from below.
---
Google Camera 8.8.224 features
The latest version of Google Camera, 8.8.224, introduces several new features that enhance the user experience.
Firstly, the Faster Night Sight feature, previously exclusive to Pixel 7, is now available on Pixel 6 and 6 Pro devices, as well as other compatible devices.
Additionally, Magic Eraser is now accessible on all Pixel phones, while the quick settings button at the top of the screen features corresponding icons for each capture mode. In video mode, the quick settings indicate the current quality and whether Speech Enhancement is enabled.
The shutter icon for motion mode has also been updated for Pixel 6 and later devices, while the Modes tab now features an opening animation previously missing in the earlier version.
Lastly, the Frequent Faces feature that was previously disabled is now available.
Changes for Pixel 7 and 7 Pro:
Updated the zoom slider interface.
The Updated Night sight now allows you to choose the shooting interval from 3 to 6 seconds. (Also applicable to automatic Night sight in Camera mode)
Added new "Cinematic" mode.
Added 10-bit-HDR switch to the quick settings in video mode.
Added "Auto Macro" switch in the settings for the Pixel 7 Pro.

---
Download
Google Camera 8.8.224 APK
If you're looking to download the latest version of Google Camera, version 8.8.224.514217832.10 (arm64-v8a) (nodpi) (Android 13+), you can do so here. This APK has been extracted directly from the Play Store and is compatible with Android 11 and later versions.
Starting with Android 11, Google has released apps in a Split APKs format, which means the app is split into several packages, including the base and config APK files. This format solves compatibility issues and allows users to install apps like Google Camera on any Android device, regardless of screen resolution, size, dpi, or architecture.
However, this format also increases the package size. In fact, the previous version of Google Camera APK weighed in at a hefty 200 MB before installation.
Google Camera 8.8 APKS (350 MB)
If you're using a Pixel 7a or Pixel 6 smartphone, you can use the APK without any issues. However, if you're using an older Pixel phone like the Pixel 5, Pixel 4, or Pixel 3 series, you'll need to wait for GCam 8.8 Mods in order to access the latest features.
---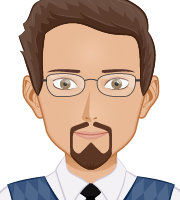 An electrical engineer by education and a blogger by profession. Loves to be surrounded by new technology, software and gadgets.