Most of the Android flagship smartphones these days houses pretty similar camera sensors and other CPU chipsets. One thing that differentiates different OEMs is the software.
Google camera aka Gcam is the default camera app of the Pixel line-up of smartphones. We all know how capable is the algorithm of Google camera app. Independent developers modified Google camera app, so that users who use phones of other brands can also take benefits of Google camera.
Sadly, gcam future seems to in danger specially for the OnePlus users. As per a renowned gcam modder, Celso Azavedo, OnePlus has introduced limitations with its OxygenOS 11 to modify the camera app on its OnePlus 7, 7T, 8, 8T and Nord series.
In the OxygenOs 11 based on Android 11, OnePlus doesn't allow access to the full sensor resolution and the auxiliary camera sensors. Below is what the developer said:
Until not long ago, the OnePlus 7/7T, 8/8T, and Nord series couldn't use all cameras without root. This by itself was already bad, but when a developer found a way of accessing all cameras, OnePlus decided to block his method with the Android 11 update. It also forces modders to do extra work to support OnePlus devices and not everyone is inclined to do so.
So, why does brand like OnePlus that is very enthusiastic for developers doing this? As per the developer, the brand is either worried about the security issues or wanting people to use their own app instead, and even because they didn't like the negative feedback from users when they found out that the sensors used on the wide/macro/telephoto cameras are far worse and cheaper than the main sensor. I don't know what's the true reason, but from a user point of view, this is not acceptable. I'm not aware of any other "dev friendly" brand being so aggressive when it comes to the auxiliary cameras," he continues.
SEE ALSO: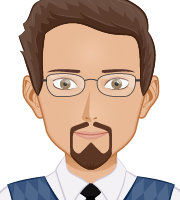 An electrical engineer by education and a blogger by profession. Loves to be surrounded by new technology, software and gadgets.