Google Camera is probably one of the most popular and best utility Google app. And the folks at Google have been making the app better by including new features and easy to use UI design. Well, Google released the new Gcam version 8.0 with the launch of Pixel 5 and Pixel 4 5G devices.
Version 8.0 brought some significant changes to the app, including improved competency and a refreshing design. But, Google Camera 8.1 version, which came in November 2020, only brought 'Storage Saver' mode, which lets to save the image at a lower quality to save space.
Well, the November update might have not drawn much attention of yours, but the feature of the new Google Camera 8.1.200 update is worth noticing. And users have shown a positive review so far.
The new Google Camera 8.1.200 version features a dedicated toggle to disable the Night Sight feature. Well, the concept of Night Sight or the night mode feature was introduced by Google in its Pixel devices. It's nothing but a smart HDR mode which enhances the shots taken in low light.
From the very start, Google Camera comes with the auto Night Sight, where the mode kicks in when a low light condition is detected. To some, the auto mode is equivalent to better accessibility, where for some, it limits the low light photography option. Well, yes, it doesn't work automatically in pro-mode.
And the new Gcam 8.1.200 version is just a solution to this limitation. The developers listened to the feedback and now the Gcam has a little toggle button to turn off the Night Sight. It is worth mentioning that the Night Sight turns on automatically by default after an app session ends.
We really liked the new small but significant Google Camera update. If you are a Pixel user, you must keep an eye on Playstore for the official app update.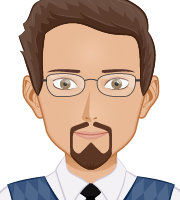 An electrical engineer by education and a blogger by profession. Loves to be surrounded by new technology, software and gadgets.