In the race to reduce the bezels on smartphones, OEMs come with different ideas and ways to feature the front camera. Pop-up cameras were cool, but they were disappeared quickly and now most of the companies prefer punch-hole front cameras on their smartphones.
Well, the next innovation to house the front camera is the in-display camera like the in-display fingerprint sensors. Back in 2018, South Korean tech giant Samsung showed off a demo and the brand is ready with its first product featuring an in-display camera. Surprisingly, it's not a phone, it's a laptop.
Samsung's display showed off the Samsung Blade bezel laptop on its Weibo page and its main highlight is that it houses an under-display camera.
The Samsung Blade Bezel laptop is reported to feature a nearly bezel-less display with over 93% screen-to-body ratio. The display of this laptop is OLED instead of the regular LCD. The display thickness is about 1 mm, and it weighs 130g. (only display). Well, there are no other details of the laptop at the moment.
Under- display cameras as still in the developing phase, and we might see more devices in 2021 with this technology. OEMs like ZTE have already released devices like ZTE Axon 20 5G that houses an in-display camera. Samsung is also rumored to launch Samsung Galaxy Z Fold 3 with an under-display camera.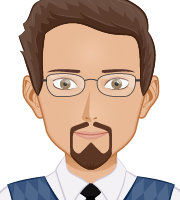 An electrical engineer by education and a blogger by profession. Loves to be surrounded by new technology, software and gadgets.