Google Camera- the default camera app for the Google Pixel lineup of smartphones is renowned for its amazing algorithm that captures awesome images with even average hardware. Recently, the new version of the Google camera was released with new features and a revamped UI. Well, it was reserved for only pixel devices but thanks to Independent developer Arnova8G2 who has made it possible to install Gcam 8.0.101 on other Android devices.
Arnova8G2 ' latest Google camera (8.0.101) is now available to download for the below-mentioned devices:
ASUS
ASUS ROG Phone 3
ASUS ZenFone 7 Pro
ASUS ZenFone 6
Google
Google Pixel 5
Google Pixel 4a 5G
Google Pixel 4a
Google Pixel 4 XL
Google Pixel 4
Google Pixel 3a XL
Google Pixel 3a
Google Pixel 3 XL
Google Pixel 3
Google Pixel 2 XL
Google Pixel 2
OnePlus
OnePlus 8T
OnePlus Nord
OnePlus 8 Pro
OnePlus 8
OnePlus 7 Pro
OnePlus 7T Pro
OnePlus 7
OPPO
Realme
Samsung
Samsung Galaxy S20 Ultra
Samsung Galaxy S20+
Samsung Galaxy S10 Lite
Xiaomi
Xiaomi POCO M2 Pro/Redmi Note 9S
Xiaomi POCO X3
Xiaomi Mi 9
Xiaomi Mi 9T/Redmi K20
Xiaomi Mi 9T Pro
Xiaomi Mi 10
Xiaomi Mi 10 Ultra
Xiaomi Mi Note 10 Pro
Xiaomi Mi Note 10 Lite
Xiaomi Redmi Note 9 Pro
Xiaomi Redmi Note 7 Pro
Google Camera 8.0 new features:
Google Camera 8.0.101 was released with the launch of the Google Pixel 5 and Pixel 4a 5G. It includes some new features mentioned below:
New buttons
A quick zoom toggle
Quick access for video modes
A new icon for Video recording
Cues to help users click better images
Audio Zoom
Cinematic Pan
The storage Saver Mode
Social Share for videos
So, these are all the new features that you get with the new gcam 8.0 including all the features that were available earlier like HDR+, slow motion, panorama, portrait, Google lens, Night sight, etc.

---
Download the Gcam 8.0 Apk: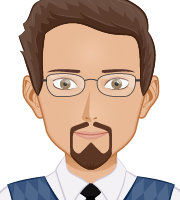 An electrical engineer by education and a blogger by profession. Loves to be surrounded by new technology, software and gadgets.