Google camera app, also known as the Pixel camera is one of the best camera apps available for premium smartphones and because of it Google Pixel devices are one of the best camera smartphones in the market despite the fact the Pixel smartphones do not have the best camera hardware and don't even use multiple camera setups.
All this magic for Pixel smartphones captured images is done by the underneath software housed inside the Google camera app. It is also proof that a great camera experience is just isn't about the good camera hardware instead, it is a combination of both hardware and software.
Well, the Google camera is officially available only for Pixel smartphones, however, you can install it on other android devices by downloading the Gcam mod apk available on the internet from different developers.
If you aren't familiar. Google camera Go, is a trimmed down version of the original Google camera designed for Android Go smartphones. Android devices with low-end hardware and specifications can use the Google camera Go app to capture beautiful photos and images using the Google camera Algorithm.
Google camera Go app like the original app keeps getting new features and versions from time to time. Recently, a new version of the app called Google Camera Go 2.5 was released with new features and improvements.
Gcam Go 2.5 now comes with the support for auxiliary cameras, Portrait mode, Google Lens built-in and much more features and improvements. Below you can find the features of Gcam Go 2.5 and its download links.
---
SEE ALSO: Download Latest Google Camera Go App for Android Go Smartphones
---
Google Camera Go 2.5 features
Camera Go helps you capture beautiful images, fast.

• Use Portrait Mode to give your photos a professional look by focusing on your subject, as the background appears gently blurred.
• Capture memories at any time of day without the flash, keep the colours rich and details crisp using Night Mode.
• With smart storage features and early warning notifications, Camera Go makes sure you never miss a moment by helping you free up space for your photos when you need it most.
• With Google Lens built into Camera Go, you can see the world in your language by pointing your camera lens at the foreign text.

Note: Night mode is currently available on select compatible devices only.
---
Download latest Google Camera Go APK
The latest Google Camera Go 2.5.374804100 APK is available now for download. It has been extracted from the Nokia 1.3 and is tested on other Android Go smartphones.
The best part is that it also works with Samsung smartphones housed with the Exynos processor.
Check the official download links of Google camera 2.5 below:
Note features like secondary camera or auxiliary camera support, Night Mode, and HDR+ are available in the GCAM GO MOD APK listed in the next section.
For more features, download the Google Gcam Go port. Simply download to your device, install, and run.
---
Download GCAM GO 2.5 APK: Google Camera Go Mod
Google Camera Go 2.5 APK is modified by the developer Greatness. The latest GCAM GO 2.5 MOD comes with support for secondary lens, Night Mode to capture images low lighting conditions, and HDR+. Below is the changelog of the gcam go 2,5 apk and its download links.
Changelog:

1. Enabled Secondary Lens (Would use ID2 no matter what). Doesn't require Restart. For using on Oneplus phones, just change the package name to com.google.android.GoogleCamera.Go using any apk editor (Apktool M is recommended)
2. Unhidden Night Mode, Grid Mode
3. Set Maximum Night Mode Resolution to 48 MP. Would use the maximum Dimensions per your device YUV Streams
4. Activate HDR by Default. It works when Night Mode is off.
5. Saves Logcat in GcamGo/log folder
6. Removed Options that don't work

Both Night Mode and HDR quality is quite good.
Download Gcam Apk Go 2.5
---
Other Google Camera Download links: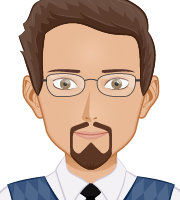 An electrical engineer by education and a blogger by profession. Loves to be surrounded by new technology, software and gadgets.