Google camera aka Gcam apk also known as Pixel camera is the default camera app developed by Google for its Pixel series of smartphones. It is the best camera app available in the market that can really improve the quality of photos on any device.
When the first-pixel smartphone was launched back in 2016, it was able to beat all the best camera smartphones in the market. All thanks to the amazing algorithm tweaks of the Google Camera. The first-pixel device was able to take portrait shots better than any other device with only a single lens. It was the time when Apple was already using two cameras on iPhone 7 series to take portrait shots.
Really, since then Google camera has changed the way how we captured photos from our smartphones. Night mode also known as Night sight is also a renowned feature of the Google camera app. When you capture photos in Night by enabling the Night mode on the Gcam app, it takes photos so detailed that even our naked eyes cannot see.
Due to the immense popularity of the Google camera, individual developers have modded the Google camera app and today there are dozens of different mods of Gcam apk available in the market.
Well, the latest version of the Google Camera app is the Gcam 8.2 and its previous version was Gcam 8.1. The next version of the Google camera could be either Google camera 9.0 or Gcam 8.3. Below we have listed the Changelog of Gcam 8.2 and Gcam 8.1, after that, we will be discussing the Gcam 9.0 apk or Google camera 9.0 version release date.
Changelog of Google Camera 8.1 by Urnyx05 :
Added all the fixes necessary for the first start
Added Color Transform to fix saturation on devices with dull colors
Added an option to disable tracking focus
Added an option to disable motion photos
Added OPModes to fix EIS
Added buttons in the drop-down menu to enable/disable AWB
Disabled Sabre on unsupported sensors
Added an option to choose between Pixel 2, Pixel 3, IMX586, and IMX686 AWB
Improved colors on Mi Note 10
Added an option to disable Synthetic Fill Flash
Added an option to disable auto night sight on portrait and photo
Download Gcam 8.1 Apk version: Download Now
---
Gcam 8.2 Changelog (Google Camera 8.2.204):
Gcam 8.2 doesn't bring any new features, but it improves how you record videos. In Gcam 8.2 you can easily record longer videos and go hands-free with one simple gesture. Well, to start recording you still need to do hold the shutter button. To go hands-free to record longer videos simply swipe left to the lock icon while holding the shutter button. For more details about the gcam 8.2, you can visit our dedicated post about Gcam 8.2 here.
Download Gcam 8.2 – Download Now
---
Google Camera 9.0 version release date:
As mentioned above, The next version of the Google camera could be either Google camera 9.0 or Gcam 8.3. So when will Google camera 9.0 release?
Well, there are no details about Gcam 9.0 as of now. However, it might be that Google 9.0 camera might debut with the launch of the Google Pixel 6 series. Google usually launches its Pixel devices between Sep-Oct of every year. So, yes we can accept Google Camera 9.0 in the month of October 2021.
However, it might also be released earlier to bring some new features or bug fixes.
Rest assured, we will be updating this post with new information as and when any news about Google camera 9.0 aka Gcam 9.o surfaces online. Till then, you can download the older gcam version from the link given below:
---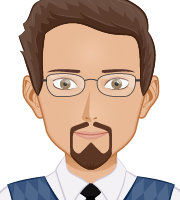 An electrical engineer by education and a blogger by profession. Loves to be surrounded by new technology, software and gadgets.