Google introduced its own camera application with the new Pixel device and surprised the tech enthusiasts around the world. Well, the machine learning-based image processing application was not the only app created exclusively for Pixel devices.
Well, Google always keeps updating its popular app like Google Camera apps and Google Recorder with tons of improvements. These updates roll out with the OTA updates, as these apps are not available on PlayStore.
Google launched Pixel 5 with the updated version of all exclusive apps. And the owners of older Pixel devices have to either wait for the official update or sideload with the third part apk link.
As always, folks at XDA developers provided a link to the Google camera 8.0 and recorder 2.0 app for those who own Pixel devices which released before Pixel 5. But, according to some users, they couldn't sideload any of the apps on their devices. And that's strange.
More strange is the fact that not all users faced this issue. XDA Developers analyzed a lot of reports and feedback and assured that the issue isn't in the apk link. As some of the users were able to download the run the app normally.
According to XDA, there is a possibility that Google is using a new API in Android 11 which blocks sideloading of app updates. Well, Google hasn't announced anything related to the new API yet.
What does that mean? Well, if Android 11 blocks sideloading updates it may face some backlash from the community as it limits a part of what Android has to offer.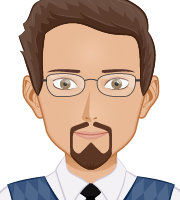 An electrical engineer by education and a blogger by profession. Loves to be surrounded by new technology, software and gadgets.