The year 2020 has been really tough for all of us. The Covid-19 pandemic made us familiar with a lot of new terms, like quarantine, social distancing, and word-from-home. People were either having a great time with online games or struggling with online video chats for meetings.Well, several online video meeting apps like Zoom, Microsoft Teams, and Google Meet recorded a sudden surge in usage in the year 2020. And things haven't changed much in 2021. The effects of the pandemic can be still seen in many parts of the world, that why companies are still preferring online meetings.

Platforms like Zoom, Microsoft Teams, and Google Meet have been introducing new features since more people started using them. Earlier, the updates were focused on improving video quality, capacity, and other features.

Well, the race to be the favorite platform out there still continues and that's why these above-mentioned platforms are still introducing more features to lure users.

Talking specifically about Google Meet, it was developed by the tech giant – Google, as the name suggests, and it recently received a new update called Green Room feature. Well, some of you might have already guessed its working. But, allow us to tell you more.

The new Green Room feature shows you a preview of your front camera view as soon as you join a meeting. The preview lets you check yourself before anybody else does. Google understands that you might have not gotten the chance to check yourself in the mirror after skipping the morning alarm. Pun intended.

Well, jokes apart, it's really a productive feature. In addition to the preview, you will see the "check your audio and video" button below the preview as it is.
The feature has started to roll out now. According to the official statement, the feature will first roll out for business and educational accounts.
Can't wait to try that out!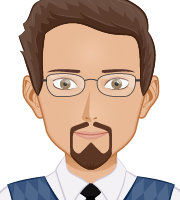 An electrical engineer by education and a blogger by profession. Loves to be surrounded by new technology, software and gadgets.