Google has been focused on making its revolutionary Google Camera app more competent. Google Camera in Pixel device not only lets you capture great photos but helps you to share them at most convenience. But, it looks, an app update is going to make it a little less convenient.
Recently, Whatsapp received a new update. No, we are not talking about the new privacy policy update, that is horrible. We are talking about the app update, which drops the support for Google Camera's Social Share.
To put this in a simple way, you won't be able to share photos to your WhatsApp chat, directly from the Google Camera app.
FYI, the Google Camera app has a Social Share feature, using which you can directly share photos without opening the app. Well, earlier, along with WhatsApp, Social Share featured all the popular social media apps like Facebook, Telegram, Twitter, and more.
After the recent WhatsApp update, Social Share wouldn't show the WhatsApp icon, which clearly shows, WhatApp drops support for Google Camera's Social Share.
Well, it is somewhat weird to us. As WhatsApp's parent company Facebook still has its Facebook app and Messenger app support in the Social Share tray.
Also, 9to5 Google has confirmed in its report that it's not Google's fault. As they have tried and tested the new WhatsApp update in other Pixel devices too. And it looks, Facebook has dropped WhatsApp support for Google Camera's Social Share deliberately.
However, we are not sure about what's Facebook is planning to do. But, one thing we can say for sure, fans are really happy with this decision.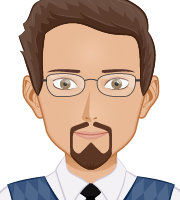 An electrical engineer by education and a blogger by profession. Loves to be surrounded by new technology, software and gadgets.